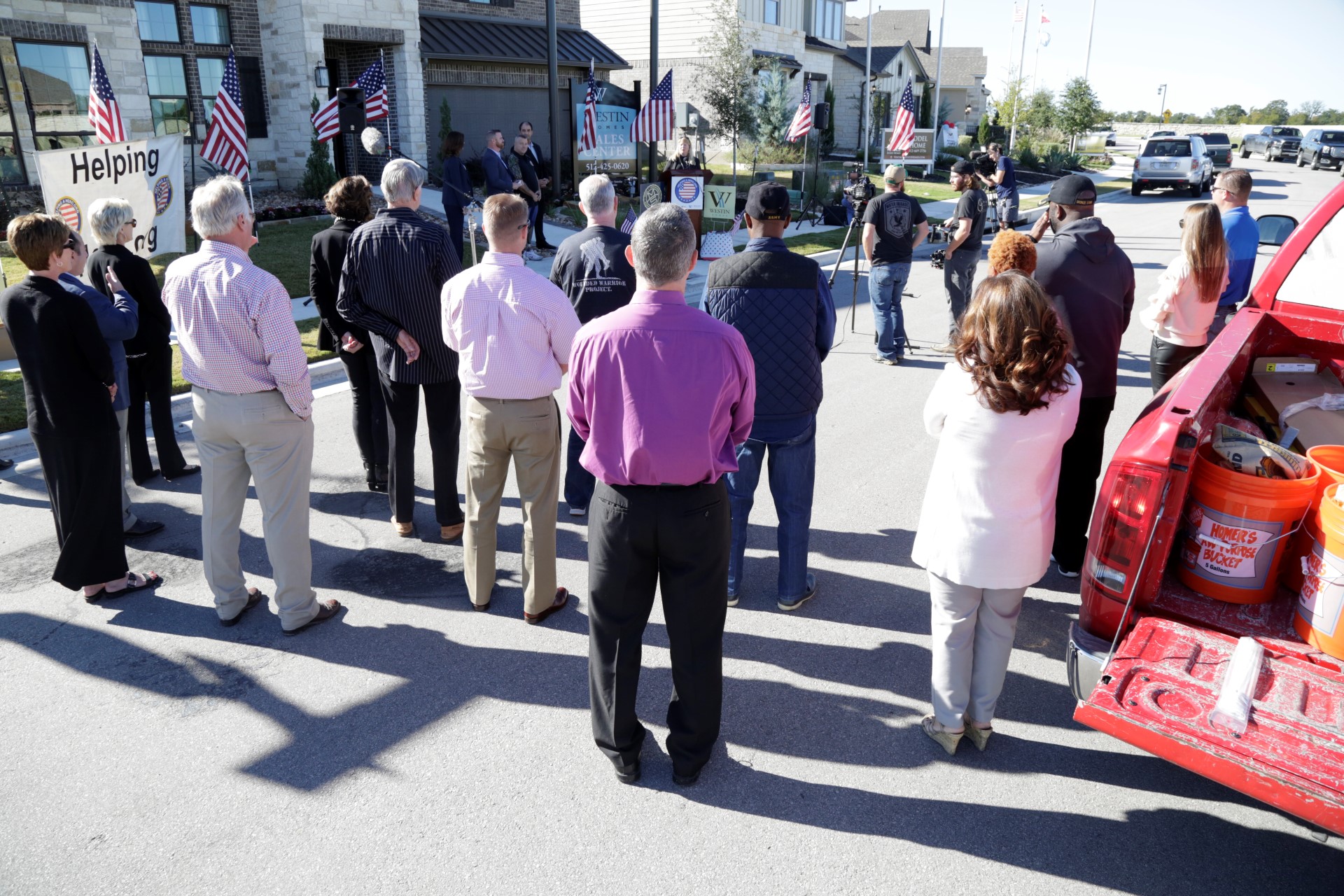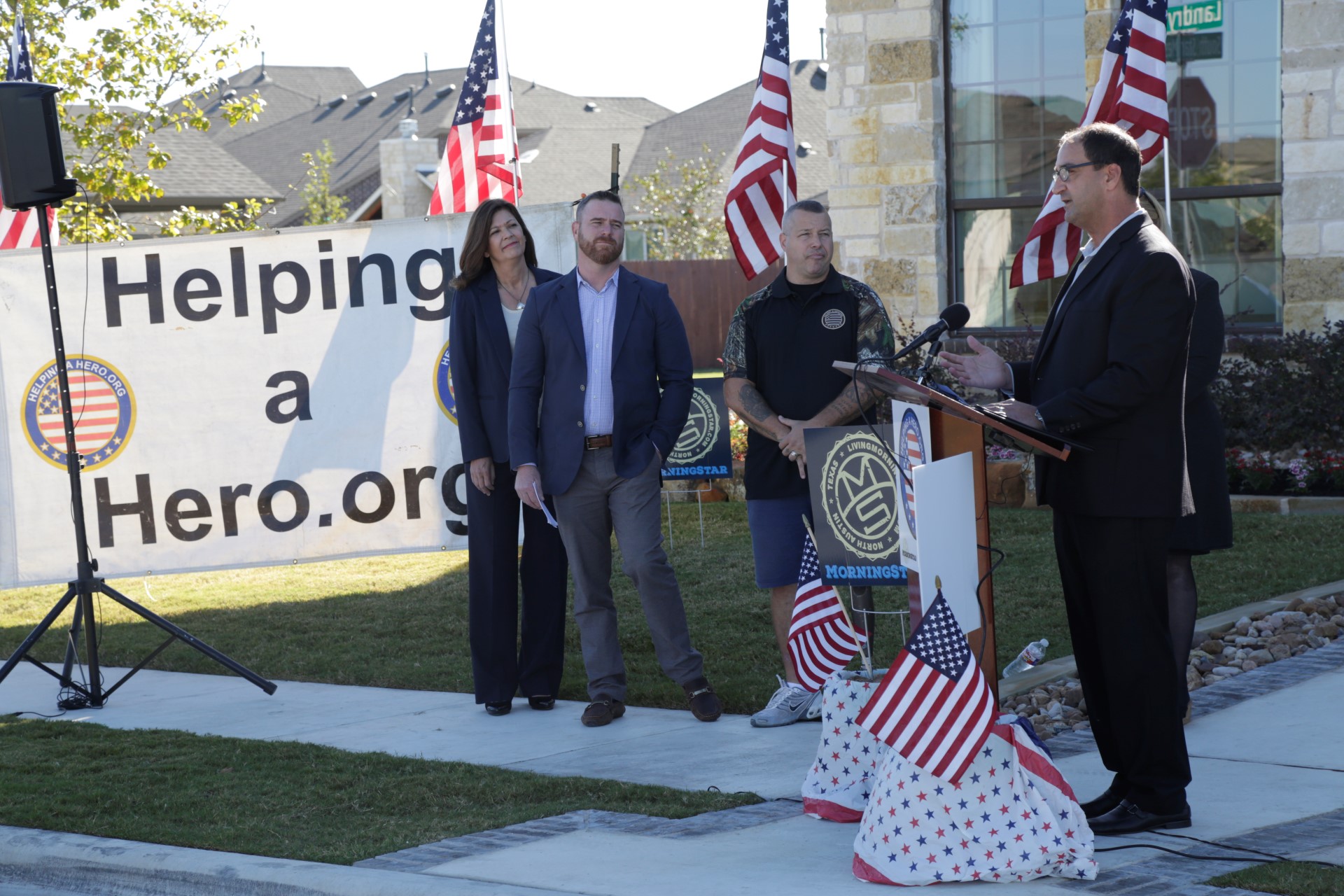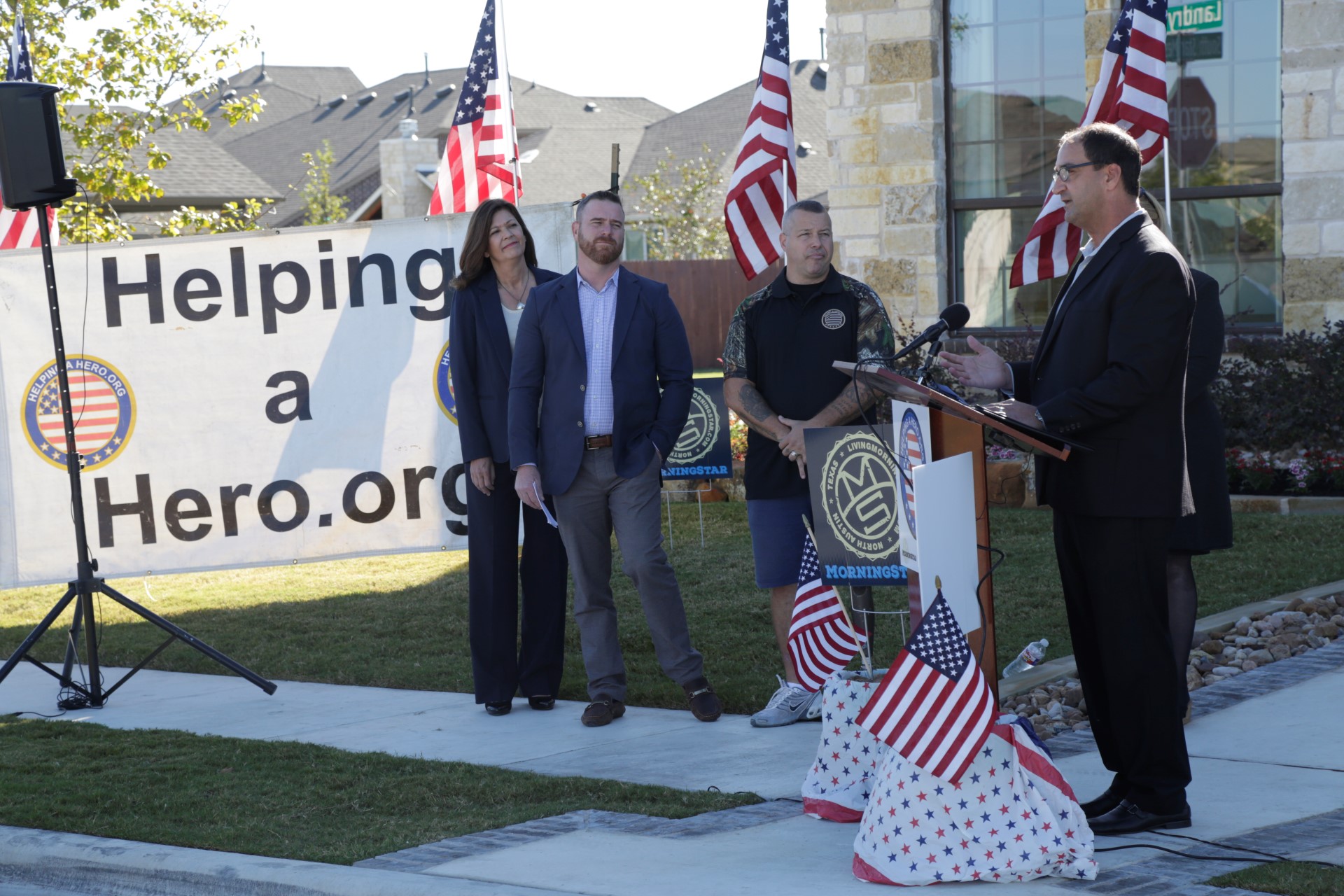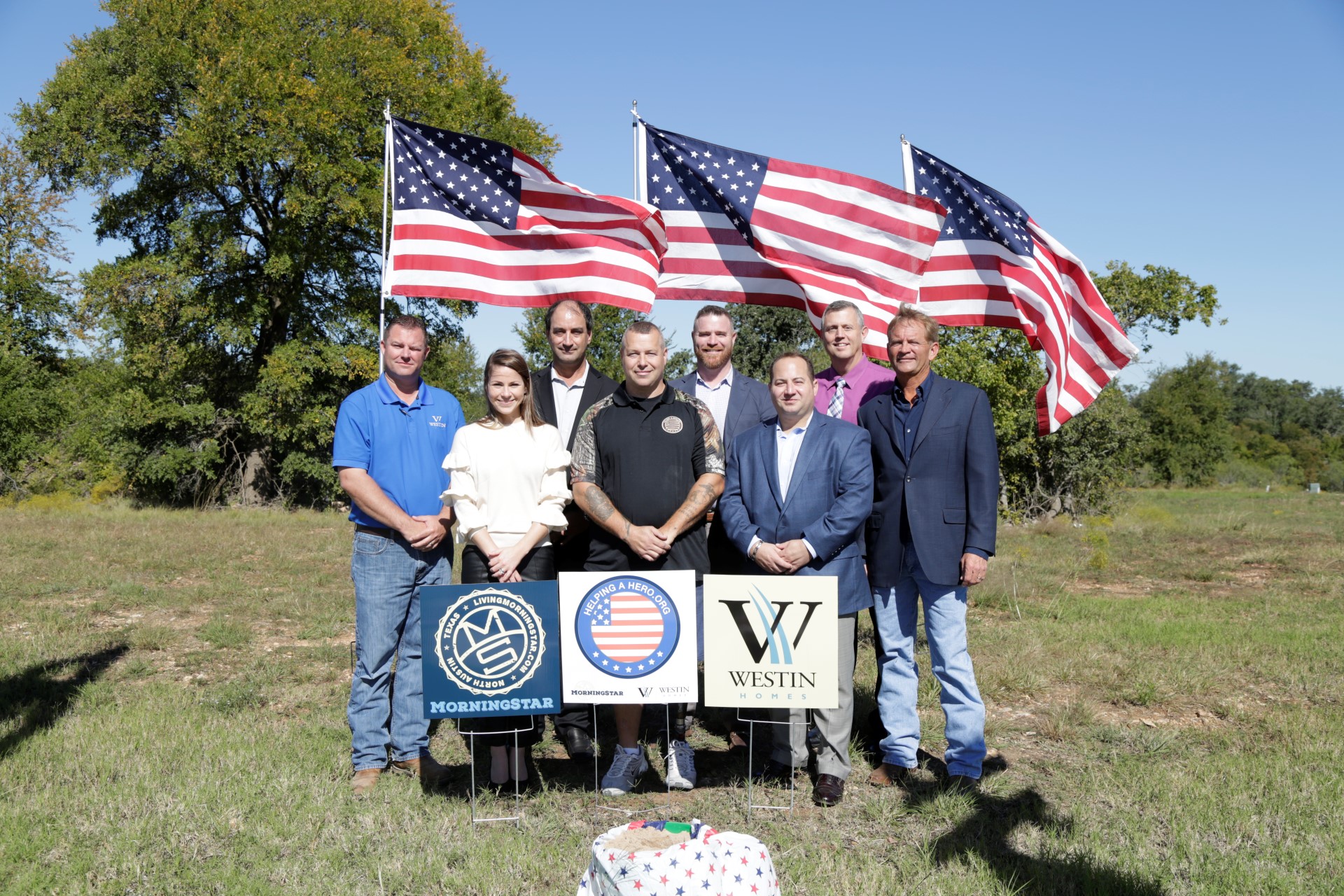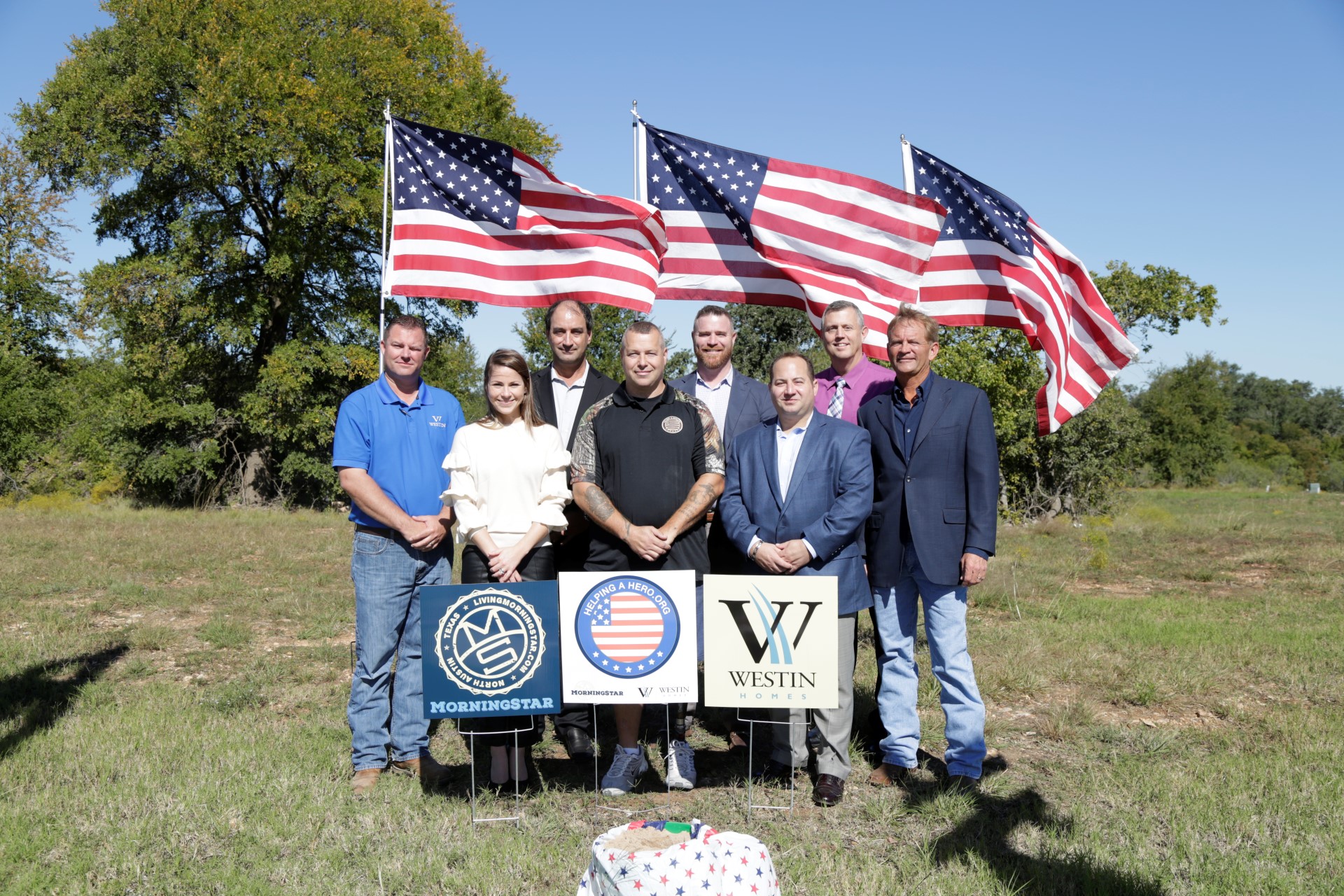 HelpingaHero.org will open nominations for a MorningStar home to be awarded to a wounded warrior injured during his/her service in the post 9-11 Global War on Terror. The nomination form is available at helpingahero.org and click on Nominate a Wounded Hero. Nominations will be open through November 30, 2017.
The home will be built by Westin Homes here at MorningSTar. SSgt Daniel Gilyeat, USMC (Ret) who received his Helping a Hero home as the result of being nominated by a fellow wounded warrior's spouse will post the first poster opening the nominations for this special MorningStar Home Project. Helping a Hero, MorningStar and Westin Homes are excited to join together to say "Thank you for your service" in a tangible way to a Helping a Hero injured military veteran who sacrificed so much for our freedom. We are counting on the community to help us locate a brave and deserving wounded veteran who was injured while serving his country in the post 9-11 conflict.
Congressman John Carter (TX-31), "America's wounded veterans have made a tremendous sacrifice on behalf of our nation. Returning from battle to a home that cannot effectively address their needs can make the transition even more difficult. I encourage every Texan that knows a deserving wounded warrior injured in Iraq or Afghanistan to participate in the nomination process, so that our wounded veterans have a safe place to call home."
MorningStar is proud to donate an oversized 70 foot corner lot which provides a peaceful cul de sac for the selected veteran to rebuild their life and have a supportive community behind them.
Westin Homes is excited to partner with Helping a Hero and MorningStar to build a beautiful, comfortable, and timeless home for a veteran. The Holland is a new plan for Westin that showcases our signature rotunda, open living area, spacious kitchen, and large outdoor patio. It is over 2,900 sq feet and has four bedrooms and three bathrooms. Westin Homes is proud to have the opportunity to build the future home of a well deserving hero.
Click here to read the entire press release.
Click here to see photos from our Help a Hero event.